Let us help you make your new, custom house, "Home".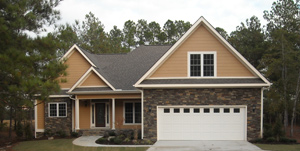 We know that making decisions about your new home can be confusing and tricky. That is why McFadden Homes, Inc. is the custom home builder choice for you! We walk you through each and every decision that needs to be made in constructing your perfect home.
We use high-quality, certified subcontractors to work on your home or project. These subcontractors, with their exceptional skills, come together to keep the high standards of design and quality that is McFadden Homes, Inc.
Be assured that your custom home will have high-quality materials used in the construction: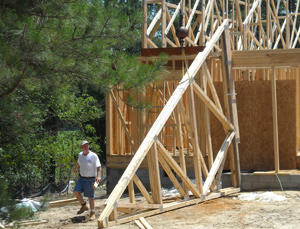 Hardi Siding
Metal roofing
Hardwood and tile flooring
Benjamin Moore Paints
Stain Master Carpets
High-efficiency heat pumps
Tankless water heaters
Nine-foot, smooth ceilings (not textured)
Low-E windows
Fireplaces
All footers have rebar ( reinforced concrete footers) and spacious crawl spaces.
In addition, metal roofing, high-efficiency heat pumps, and tankless water heaters are all green options.
McFadden Homes, Inc. works diligently to turn your vision into reality. From your ideas – to the house plans – to the finished project that is your home, we make it happen. Your complete satifaction is our #1 goal.
As an additional pricing option, we offer cost plus contracts.
We build and remodel homes in Southern Pines, Pinehurst, throughout Moore County, NC and the surrounding areas. Contact us today!
We don't just build houses; Together, we create a home ...